Spain arrests man for marketing ISIS fashion range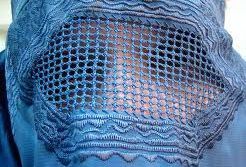 Spanish police have arrested a man for selling T-shirts showing a British aid worker as he was about to be executed by Islamic State militants as well as a range of clothing bearing IS slogans, the government said on Wednesday.
The man, a Spanish citizen whose name was not released, was detained during a police operation on Tuesday night in Naron in northwestern Spain.
From his shop and online he sold a range of clothes promoting Islamic State and another Islamist militant group, Harakat Sham al Islam, the Interior Ministry said.
They included T-shirts with a silk-screened image showing hostage Alan Henning as he was about to be beheaded by Islamic State last year, together with his executioner and the IS flag.
Pictures released by the Spanish government showed a range of items the man was marketing including sweatshirts, T-shirts, bags and baby bodysuits bearing slogans in Arabic of Islamic State or Harakat Sham al Islam.
The man was selling the T-shirts to customers in Spain and Portugal for 14 euros each.
He is accused of using social networks to spread Islamist propaganda and to "belittle and humiliate victims of jihadi terrorism", the ministry said in a statement.
So far this year, the ministry said, 47 people accused of links to Islamist militancy have been arrested in Spain. Europe's worst Islamist attack occurred in Spain in 2004 when 191 people were killed in bombings of Madrid commuter trains.
Recommended Reading :
* Muslims demand right of return to Spain
* Islamisation stronger in Spain than Germany