Climate Change Threatens Spanish Tourism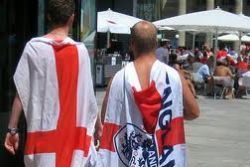 The tourism industry in southern European, countries like Spain and Italy, could be under threat due to climatic change, an European Union report has warned.
In a study, entitled 'Time is of the essence: adaptation of tourism demand to climate change in Europe', it has been found that changing climate conditions could make sunny southern tourist destinations less attractive.
Hotter and drier summers in countries like Spain and Bulgaria could potentially lead to higher rates of droughts, forest fires, and the death of wildlife. The temperature rise could also make it too hot to comfortably visit Mediterranean countries in the height of summer.
However, the report also said that countries further north, with more temperate summers, could experience a resulting rise in tourist income. Thus it spells good news for northern Baltic states like Latvia, Estonia, Slovenia and Slovakia. However, the report's predictions are focused on the year 2100 and presently there seems to be no reason to panic.
It is estimated that the southern Mediterranean countries could lose tourism revenues worth up to 0.45% of GDP every year. In the case of Spain, that could mean a loss of up to 5.6 billion (£4 billion) a year.
Recommended Reason :
* Spain receives 29.2 Mln tourists until June
* Spain's hotels becomng more Chinese friendly