Bank of Spain sees job creation continuing but says risks remain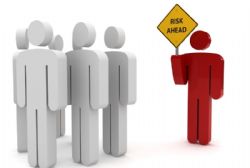 As of Aug 18 Spain's jobless rate could fall to around 20 percent by the fourth quarter of 2016, the head of the Bank of Spain said on Tuesday, though he warned that tight spending policies must be maintained to avoid a reversal of the economic recovery.
"We're far from having overcome all of the factors of vulnerability (in the economy)," Governor Luis Maria Linde told a parliamentary commission on Spain's 2016 budget plans. "Doubts about the continuation of efforts to redress...imbalances could put an end or lead to a reversal of the progress made."
Spain faces a general election by the end of the year, with a much more splintered vote than in recent decades.
Recommended Reading :
* More Spanish Banks to be swallowed up
* IMF warns Spanish Economy may slow over next 5 years