Benidorm Beach Closed After Suspected Shark Attack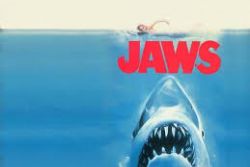 A beach in the popular Costa Blanca resort of Benidorm was evacuated around 11am yesterday after a youngster suffered a shark-like bite while swimming in the sea.
The 10-year-old was treated on the beach at Poniente Beach by first aiders, but he did not need hospital treatment.
Photographs of his injuries have been sent to marine experts in Valencia to try to identify the fish, which might have been a small shark or possibly a barracuda, say officials.
The boy was swimming with goggles when he saw the fish, which he described as greyish-green and about half a metre long. It bit him just above the waist when he tried to touch it.
The beach at Benidorm was reopened yesterday at midday.
Shark attacks in the Mediterranean are rare, although a 30-year-old woman was bitten by a tiger shark in the same spot last year and there have been at least a couple of reports of attacks in Spain in the past 30 years.
Recommended Reading :
* Another tourist injured at Benidorm theme park