Bank of Spain governor defends austerity to preserve economic recovery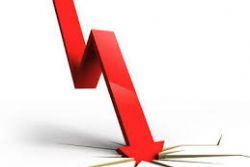 Bank of Spain governor, Luis Maria Linde, defended austerity measures to preserve Spain's economic recovery, Economic newspaper Expansion reported on Wednesday.
Linde said recently at the Spanish parliament that the country's leaders needed to be careful and do not backtrack on the reforms carried out by the current government as other political parties going to general elections this year in the country propose.
Linde explained that fulfilling the targets of fiscal consolidation was very important for the country's credibility and also essential in order to "stabilize the levels of public indebtedness and then reduce it."
The governor also defended Spain's labor reform as according to him it helped make the country's labor market more flexible.
"The rise in employment could lead to an unemployment rate of 20% in Q4 of 2016," he pointed out, at the same time he warned that the country should continue "with the policies strengthening confidence" in Spain's economy.
He noted Spain had an "important" problem of public and private indebtedness that was not easy to solve, in order to do so, he said, the country needs to grow healthy through employment, investment and exports.
New data showed that exports reached a record high in the first six months of the year while Spanish banks' bad debts as a percentage of total credit fell in June, both good news for the country's economic recovery.
Recommended Reading :
* Bank of Spain sees job creation continuing but says risks remain
* IMF warns Spanish economy may slow over next 5 years