Orange Spain to raise tariffs from October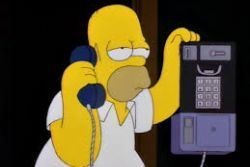 Orange Spain is set to increase the monthly price of its popular Delfin and Ballena mobile tariffs in exchange for more data starting 04 October, reports Europa Press.
Delfin users will see the basic monthly price increase by EUR 1 to EUR 31.95 a month, although the bundled data allowance will rise by 500 MB to 3 GB. The Ballena plan, meanwhile, will come with 6 GB of data instead of 5 GB, but will increase in price by EUR 2 to EUR 41.95.
Orange's move comes after it was revealed that the operator's convergent offer – Canguro – will also see price hikes of around EUR 2 applied on 20 September in exchange for more data, plans denounced by consumers association Facua as an illegal breach of contract.
In addition, Orange has informed users that it will increase the call setup fee charged to prepay and pay per minute postpay users to EUR 0.20 from EUR 0.18 starting 23 August. The operator's move follows similar price hikes applied by Orange's main rivals, Movistar and Vodafone.
Recommended Reading :
* Orange Spain launches pre-paid holidaySIM