Spain heads for record tourism year after bumper July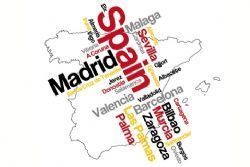 The number of tourists arriving in Spain jumped 6.3% in July from a year earlier, reaching a record high as a weaker euro and security fears in competing resorts attracted more visitors to its shores.
Tourist arrivals reached 8.8 million in July, Frontur, an industry ministry body said, bringing the total for the first 7 months of the year to nearly 38 million people - both record highs.
So far this year the number of visitors is up 4.7% from the same period last year, in a boost to the country's economic recovery. Tourism makes up about 11% of national economic output.
Tourism groups have welcomed the boost to the industry, especially in a country still scarred by 22.4% unemployment. Some warn, however, that Spain must shift away from relying on cheap beach-holiday packages to attract visitors as it tries to boost the average spending by tourists.
Spain's bumper summer season, traditionally a big boost for jobs, especially in coastal areas, comes as security fears in the Middle East and countries such as Tunisia push many tourists to seek out beaches elsewhere.
In the year to July, a surge in French visitors in particular helped push up numbers, while Britons remained the biggest source of tourist arrivals in Spain.
The number of arrivals from the United States, South Korea, China and Japan also grew, Frontur said.
Spanish PM Mariano Rajoy said earlier this month that a record 68 million people were expected to visit the country this year.
Reommended Reading :
* Budget Airlines carried half of passengers in Spain in July
* Climate change threatens Spanish tourism