New Hope for "Illegal" Expat Villas in Andalusia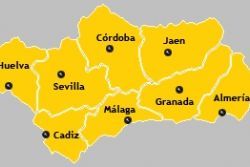 As you may be aware, many expats who retired to Spain in the last few decades have found that buying their villa left a bitter aftertaste. In a saga which is still running today, the Spanish government has claimed that thousands of properties have been illegally built and so cannot remain.
Without the right building permit paperwork many of these villas have been threatened by demolition. For obvious reasons the expats who bought in good faith have long sought a resolution that would allow them to keep their dream home.
Numerous expats from across the world have found themselves in the untenable position of sinking their savings into a Spanish property, only to be told some time later that the necessary building permits had not been granted and that as a result they may lose their home.
Worse, it isn't just a case of losing your home (if that weren't bad enough) but that some owners of illegally-built properties have been required to pay for the demolition of their own property. There have been reports of expats buying a villa only to be told it must be demolished at their cost just weeks later.
And while recent changes mean that the owners of villas for demolition must be compensated before their property is raised to the ground, it still represents a very unpleasant end to the dream of retiring to the sunshine.
Now, however, it seems there may be a glimmer of hope, as the regional independent government in Andalusia has taken steps to resolve the issue once and for all.
The Andalusian Junta has finally approved a bill that will amend local planning restrictions, essentially granting immunity for many such properties. If sworn into law the bill would enable owners of some illegally-built homes to gain the necessary paperwork to guarantee their legitimacy.
As a result, such properties would be protected from further action and the many expats in question who have spent the last few years worrying about their home can finally rest easy.
According to This Is Money the problem is a nationwide one in Spain, with an estimated one million illegally-built homes pushed onto the market in recent years. As many as ten percent of these are assumed to have been bought by expats.
Spain has long been one of the top destinations in Europe for retiree expats, seeking reliable warmth and sunshine, not to mention the classic Spanish culture. Many couples have saved diligently, paying off their mortgages early to fund their new life in the sun. For obvious reasons the expats who have unwittingly sunk years of savings into such properties are beside themselves with anguish.
Having been approved by the Junta, the next step for the bill is consideration by Parliament. So, while no guarantees can yet be made, it does seem that finally expats in Spain could be one step closer to having their concerns addressed.
Recommended Reading :
* Spain's top Golf destination driving property recovery
* Spain overturns Andalusian anti-eviction law