How France train shooting suspect went from drug dealer to jihadist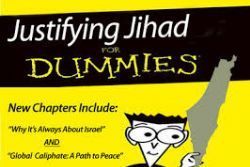 The Spanish police's file on Ayoub El Khazzani contains two very different photographs. In the first, taken after he was arrested in Madrid in 2009, his hair is short and he is clean shaven.
~~
In the second, from 2012 when the authorities stopped him at the border crossing between Morocco and Ceuta, Spain's North African exclave, he is wearing a long beard. In the time between the two photographs were taken, El Khazzani underwent a radicalization process that ended with him being overpowered by two US servicemen aboard a train traveling from Amsterdam to Paris after opening fire on passengers.
The Spanish story of El Khazzani, aged 26, begins with his father Mohamed, who was born in Tétouan, Morocco, in 1950. He had arrived in Spain in the 1990s and worked for a time as an agricultural laborer in Málaga province. As soon as he could, he brought the family together, including his wife, son and three daughters, in Madrid, specifically in Mejorada del Campo, a small town on the outskirts of the capital, where he obtained his residency permit in 2005.
The family later moved to the center of Madrid and El Khazzani's trouble with the law started soon after. In 2009 he was twice arrested for selling hashish on the street. When he was stopped by police in 2012 at the El Tarajal border crossing in Ceuta, they suspected he was bringing drugs in from Morocco and he was detained.
Since then he has been under surveillance by police, who have repeatedly linked him to radical Islamic groups also under watch. At one time he was living with his father in Algeciras, the Spanish port city next to Gibraltar and just across the water from Morocco. But the police suspect he used his father's address to move "back and forth from one side to the other." In 2015, his residency permit expired. The rest of his family, none of whom have any criminal record, have permission to live in Spain.
Recommended Reading :
* Spain arrests man for marketing ISIS fashion range
* Islamisation "Stronger in Spain than Germany"