La Tomatina sets record on 70th Birthday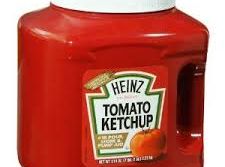 The Spanish city of Buņol celebrates today 70 years of its tomatina (tomato war) feast with 150 thousand kilograms of tomatoes launched in a 60-minute street battle.
Although the town of Valencia has less than 10 thousand inhabitants, 22 thousand persons applied to participate in the unique event, considered the biggest vegetable war in the world, which for third year in a row it involves payment.
Organizers indicated ion this occasion visitors of 96 nationalities will attend, from Taiwan to Fiji, but the biggrest part come from Spain, the United Kingdom, Japan, India, Australia and the United States.
For the feast, five more tons of tomatoes than those thrown in the previous record of this tradition that began as a street mob in 1945.
The fight that paints red the streets of Buņol is held the last Wednesday in August every year ande it became the main tourist attraction of the town, located in the east of Spain, despite the attempt to ban this annual waste of tomatoes.
It was declared in 2002 a Feast of International Tourist Interest and, according to the inhabitants of Buņol it is the original tomatina, despite similar battles in cities of Asia, Colombia, Chile and Costa Rica.
There was a time when the feast received up to 45 thousand persons, but local authorities limited the number to 22 thousand and established a tariff to participate that is added to the income of the town for other initiatives added to the tradition.
Organizers sell entrance tickets for 10 euros that are sold out a month before the date and from which are reserved nine thousand for Buņol neighbours.
The marketing of the feast includes kid attractions and musical shows, but despite its economic success (or maybe because of it) it is not exempt from controversy and was even investigated by the Anticorruption Prosecution.
This year 112 communication media were registered and the feast can be followed through Internet, as expression of the combination of tradition, new technologies and commerce.
Recommended Reading :
* La Tomatina becomes a ticket-only event