Spain Permits Russian sub to Refuel off Gibraltar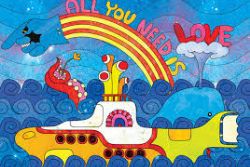 NATO member Spain has courted controversy by allowing an advanced Russian attack submarine believed to be headed for the Russian-occupied Ukrainian peninsula Crimea, to dock in a Spanish port for several days in August.
The sub was allowed to refuel and take on supplies, and according to a report in UK newspaper the Independent, allowed the sailors to enjoy Spanish nightlife for a few days.
Confirming the visit, a NATO official told the Independent that the alliance had "suspended all practical cooperation with Russia" and the visit was "arranged bilaterally between sovereign nations."
The Spanish government has not publicly commented on the matter.
Several British Newspapers - including the Daily Snail - have seized upon the opportunity to use this as evidence of Spain's collusion with Russia over recent Gibraltar peeves with the UK.
Recommended Reading :
* EU "has lost EU21 Bl in Russia Sanctions" : Spain FM
* Spain confident it's Gibraltar-tough policy is bearing fruit and will continue