Spain 'willing' to improve cross-border law enforcement with Gibraltar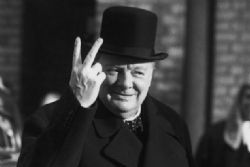 Spain has signaled its "full willingness" to improve cross-border law enforcement cooperation with Gibraltar, according to a press report in Spain. 'El Pais' said Madrid was seeking to defuse the fallout from last Saturday's incident at sea, during which warning shots were fired by officers of the Servicio de Vigilancia Aduanera (Customs) who tried to board a local pleasure boat in British waters.
Spain has acknowledged that shots were fired but insists that its officers were acting lawfully in waters considered Spanish by Madrid. The incident drew a furious reaction with the Gibraltar Government slamming the SVA's actions as unacceptable and calling on the UK to ensure an appropriate response.
Earlier last week the British Government called on Spain to investigate the incident. There was continued diplomatic activity although no public announcement.
However El Pais quoted a source at Spain's Ministry for Foreign Affairs saying Madrid had indicated its "…full willingness to explore formulas to improve cooperation with the UK in the fight against organized crime in this area, an objective that is shared by our two countries."
Elsewhere, Spain's Minister for Employment and Social Security, Fatima Báñez, was asked by reporters over the SVA incident. Although she has no direct responsibility or role in this issue, her response could indicate the line briefed to Spanish ministers.
"We have to get on well with the UK, which is a friend, and in respect of Gibraltar there is nothing else to say, it is what it is, but relations with Gibraltar should not become tense, but rather should seek opportunities for cooperation and understanding," she was quoted as saying.
In related news the association representing Spain's Guardia Civil officers has called for an operational protocol that "sets aside" politics to the enable coordination with law enforcement agencies in Gibraltar.
Speaking to reporters in Spain, the secretary general of the Asociación Unificada de la Guardia Civil [AUGC], Alberto Moya, said officers regularly experienced difficult situations close to Gibraltar.
He said that while the focus was often on jurisdiction, the real issue was that this was "a hot zone" to drug trafficking, clandestine migration, smuggling and even terrorism. Despite this, "there is no coordination" with authorities in Gibraltar.
"We have joint patrols with the Moroccan gendarmerie but not with Gibraltar" he pointed out adding it "was absurd; we have a fluid relationship with the Maghreb but this does not exist with Gibraltar".
"We need to set to one side the political problem and work towards policing coordination, because it is necessary or sooner or later we are going to have an accident".
In a brief statement on Sunday the Foreign Office said it remained deeply concerned at the fact that live shots are now confirmed to have been fired during this incident "and we have been reassured by the Spanish Government that safety of lives at sea is a top priority for all concerned and their law enforcement agencies will operate with the utmost respect for this principle in order that this is fully upheld in the future".
"Without prejudice to our respective positions on questions of sovereignty and jurisdiction, it has been agreed to step up law enforcement cooperation in the fight against organized crime, including through timely co-operation and notification by the various seaborne agencies of pursuits of vessels involved in illegal activities to ensure effective action against criminals and a commitment to a mutual provision and exchange of evidence in order to better facilitate the successful prosecution of criminals in the relevant courts and tribunals", concluded the statement.
Recommended Reading :
* Spain pemits Russian sub to refuel off Gibraltar
* Spain confident it's Gibraltar-tough policy is 'bearing fruit and will continue'