More than 100,000 People Remain Missing in Spain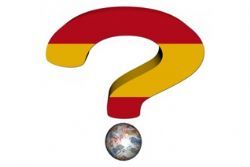 Spain commemorated yesterday Day of the victims of enforced disappearances with a pending agenda of over 100,000 people buried in unidentified locations as a result of the repression of the dictatorship of Francisco Franco (1936-1975).
The bloodiest period since the coup of Franco in 1936 until his death in 1975 also left another trail of sensitive disappearances: more than 30,000 children were separated from their Republican parents and given to Franco supporters' families.
According to various investigations in that period were shot from 130,000 to 150,000 Spaniards, 300,000 were exiled and 270,000 imprisoned.
However, despite the scale of the tragedy no one has been convicted for these crimes, although many victims and their families and historical memory organizations demanded justice.
The only attempt to do justice Argentina corresponds to an Argentinian judge, Maria Servini, which identified and claimed 17 of the alleged responsible to put them to trial, but the request was rejected by the Spanish authorities.
Organizations of relatives and friends of the victims, as well as groups of historical memory identified the bodies of 6, 500 of those murdered, but the rest remains in ditches or unidentified places.
In most cases the search and identification work performed without official backing, with financial resources obtained in campaigns to collect money.
One of the cases of greatest impact throughout the media is that of the poet and playwright, Federico Garcia Lorca, murdered in 1936 for his republican ideas and homosexuality, according to testimonies of participants and witnesses of the crime.
On the occasion of the commemoration yesterday, humanitarian organizations recalled that Spain still remain without categorizing enforced disappearance crime and its condition of international crime, nor adjust its definition to the International Convention.
Recommended Reading :
* Spain rejects Argentina extradition request for Franco-era officials
* The Hypocrisy of Spanish Justice