Four feared dead in Spanish Firework factory explosion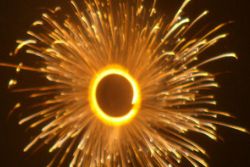 Four people were missing and four were seriously injured after an explosion on Monday at a fireworks factory near Zaragoza, northeastern Spain, a spokeswoman for the Aragonese emergency services said.
She said the cause of the explosion was unknown.
The factory makes fireworks and matches.
Recommended Reading :
* 8 Pensioners killed in Zaragoza care home fire