Vodafone Spain to launch Netflix service in October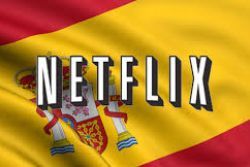 Vodafone Spain will become the first operator to add Netflix to its pay-TV platform starting October, according to the operator's CEO Antonio Coimbra. Speaking at the XXIX telecommunications and digital economy meeting held at Menendez Pelayo university in Santander, Coimbra revealed that Vodafone had reached a deal with the video streaming giant to include its content in the Vodafone One pay-TV catalogue.
Netflix series such as Marvel's Daredevil, Narcos, Sense8, Grace and Frankie, Bloodline and Marco Polo will be available to all Vodafone TV subscribers, who will also be able to access the content via tablets and smartphones in addition to smart TVs without having to update any decoders.
Netflix subsequently released a statement confirming the deal, adding that viewers will also be able to find titles using the search engine or recommendations section of the Vodafone service, two of the features customers use most.
Vodafone customers will be able to enjoy Netflix in high quality thanks to a collaboration between the companies on Vodafone's ultra high–speed fixed and mobile broadband networks.
Coimbra also announced that Vodafone One, the fully integrated offer with Ono including high-speed fixed broadband from Ono Fibre, landline, 4G mobile telephony and Vodafone TV, had signed up half a million subscribers since its launch in April.
Recommended Reading :
* Vodafone Spain subscribe users to new service without consent
* Vodafone loses EU642 Mln after Ono cleanup