Real Madrid announces 1 million euros in aid for refugees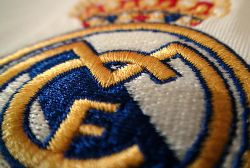 Spanish football club, Real Madrid on Saturday announced that it would make a donation of one million euros to help with the "support of refugees who are housed in Spain".
The club made its announcement just five days after it had been heavily criticized for its failure to sign goalkeeper, David de Gea from Manchester United and the subsequent war of words with the English club over who was to blame for the failure of the transfer.
The decision comes on the same day the club confirmed post tax earnings of 660.6 million euros and a day after Spanish PM, Mariano Rajoy met his UK counterpart, David Cameron in Madrid to discuss the crisis caused by thousands of refugees trying to escape the chaos in Syria and Iraq by making the perilous journey to Europe.
"Real Madrid President, Florentino Perez yesterday (Friday) held a telephone conversation with the Prime Minister, Mariano Rajoy, in which they spoke of this donation and what other measures the club can put into action to collaborate with the attention of refugees who arrive in Spain," says the communique, which highlights the initiatives will pay special attention to the "youngest" refugees.
Meanwhile the smallest club in the La Liga, Eibar, has also announced they will try and help: by donating five euros for every ticket sold for their next home game, which is against Atletico Madrid, to a charity aimed at helping refugees. "Another football and another world is possible," comments the club.
More clubs are likely to follow these examples set by Spain's richest and poorest sides.
Recommended Reading :
* EC Migrant quota assigned to Spain
* Spain will accept it's cooresponding refugee share : FM