Six killed in Spain when rally car spins out of control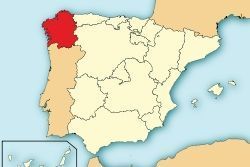 Six people were killed and several others injured when a rally car spun out of control at the Coruna rally in the northwestern Spanish region of Galicia on Saturday, the Civil Guard said.
The driver lost control and skidded off the track killing four women, one of whom was pregnant, and two men.
About a dozen people were hurt.
"One of the drivers took the track at a much higher speed than he should have and he veered off a curve, slamming into around 20 people," a Civil Guard spokesman said.
Television footage showed a rally car careering off a woodland track into a throng of onlookers in a cloud of dust.
Local media reported that the driver and co-driver were unharmed. The spokesman was unable to confirm that information.
"The Coruna Rally is in mourning. My deepest condolences to the bereaved and wishes for a complete recovery of those injured," Prime Minister Mariano Rajoy, who is from Galicia, said on his official Twitter feed.
Recommended Reading :
* Galicia crash inqiry stalls 2 years afters Spain's deadliest train accident
* Summer deaths in Spanish roads rise for first time since 2006