Spain, in U-turn, says will take as many refugees as EU proposes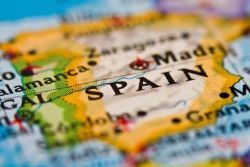 Spain is ready to accept as many refugees as proposed by the European Commission, the country said on Tuesday, a sharp change of heart after arguing it was being asked to take too many.
"Spain will take the refugees that the European Union asks us to," Deputy Prime Minister Soraya Saenz de Santamaria said in an interview on La Sexta television.
Saenz de Santamaria did not discuss numbers but the EU's executive arm is set to propose national quotas on Wednesday to relocate 160,000 asylum-seekers arriving in Greece, Hungary and Italy, allocating more than 19,000 to Spain.
The comments appeared to be a U-turn by Spain's centre-right government, which resisted the Commission's original proposal in May that Spain take a smaller number of refugees on the grounds that its 22 percent unemployment rate and migrants reaching its shores directly from Africa limited its absorption capacity.
The Commission had originally proposed that Spain take nearly 6,000 refugees, drawn from those already in the EU and those being resettled from outside the bloc, but Spain only agreed to take 2,749.
Just last week, Saenz de Santamaria argued Spain could not take more refugees because its capacity to accept them was saturated.
Pressed on the reasons for the change in stance, Saenz de Santamaria said the situation had changed, with the focus switching from migrants crossing the Mediterranean from Libya to a migration crisis in eastern Europe.
As in other parts of Europe, public opinion in Spain has been deeply affected by pictures of Aylan Kurdi, a 3-year-old Syrian boy among migrants who drowned trying to reach Greece, and the plight of migrants in Hungary.
Spanish PM Mariano Rajoy held talks with Chancellor Angela Merkel in Germany last week and Spanish news reports said Rajoy came under German pressure to accept more refugees.
Recommended Reading :
* Spain will take in more refugees but says it is overwhelmd by petitions
* Spain "Will accept it's corresponding refugee share" : FM