Drug Dealer Arrested Over Double Jalon Murder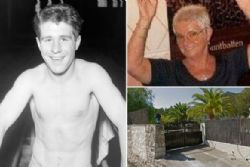 A man has been arrested on suspicion of murdering former British Olympic diver Peter Tarsey and his wife Jean at their home in Jalon, Alicante earlier this year.
The retired couple, both 77, were found shot dead in their home situated in the small agricultural village north of Benidorm, in March 2015.
According to reports, the suspect is a Moroccan man who sells fruit, but also deals in cannabis. He is believed to live in the same village and may have been known to the Tarsey's.
Police believe the British couple may have let the man into their home on that fateful day, which could explain why there were no signs of a break in or forced entry.
Spanish detectives leading the investigation have searched the arrested man's home and found a handgun thought to be the murder weapon, along with 120 rounds of ammunition. Ballistic tests are being carried out on the weapon.
Peter and Jean Tarsey moved to Spain in 1990 and were well liked in the area by locals and amongst the British expat community.
Peter, a keen swimmer and former diver, dived for Britain in the 1956 Summer Olympic Games in Melbourne. He then went onto win a bronze medal for England two years later in the 1958 Commonwealth Games.
The Tarsey's were in the process of selling their home in Jalon, to move to the island of Majorca to be near one of their two sons.
Recommended Reading :
* British expat couple shot dead in Alicante