Spain's airports enjoy record-breaking August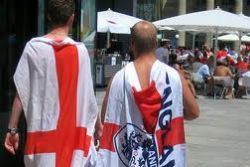 Spain's network of airports registered its best month ever in August, with record traffic of 24,001,019 passengers. The latest figure consolidates an upward trend in terms of passenger volume that has been seen over the last 22 months.
Out of the total figure, 17,334,261 passengers traveled on international flights, a 3.9% increase on August 2014. National passenger numbers rose 6,598,650, a 7% increase compared to the same month a year ago.
The accumulated data from the first eight months of 2015 shows a 5.2% increase in terms of passenger numbers handled by Spain's airport network, coming in at around 140.1 million passengers. Of particular note are the increases at La Palma (Mallorca), which has seen a 13.5% rise, Adolfo Suárez Madrid-Barajas (12%), Seville (10.1%) and Santiago (9.2%).
Madrid-Barajas has now consolidated itself as the country's busiest airport. In August it saw the greatest passenger volume in the network, with 4,550,487 people passing through, a 14% rise on August 2014. The numbers have been growing there for 19 straight months – since February 2014.
Barcelona-El Prat also showed strong figures, as did Alicante-Elche and the three airports in the Balearic Islands. All of the aforementioned airports beat their own records for passenger volume in August this year.
Recommended Reading :
* Jet2 drops San Javier Murcia to Edinburgh route
* New flights announced between Liverpool - Spain