Property Price Growth in Spain "Slow and Uneven" : Fitch's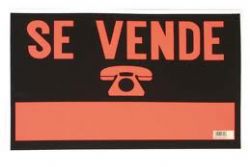 National home price growth in Spain will be slow and uneven, despite evidence prices have bottomed out, according to Fitch Ratings.
Recent data suggests that the decline in Spanish home prices has bottomed out, but the persistently weak recovery of repossessed properties supports the view that national home price growth will remain slow and uneven, Fitch Ratings says.
According to the Spanish National Institute of Statistics, the Spanish Housing Price Index (HPI) rose by 4% year on year in the second quarter of this year - the biggest increase since 2007.
"The HPI has now shown annual growth for five consecutive quarters, in line with our long-held view that Spanish residential property prices would stabilise in 2014-2015 after seven years of decline," Fitch said.
The recent fall in mortgage costs suggests the return of credit flows to households will support a gradual recovery of property prices, according to Fitch.
Nevertheless, the average difference between the value of a property at loan origination and the price at which the lender can sell it after it has been repossessed, remains close to 70% of the initial valuation.
Persistently low recoveries point to fundamental weaknesses in the Spanish residential property market, including a large overhang of between 500,000 and 600,000 empty new homes, high unemployment and demand constraints for a large portion of the population with low salaries.
"These are the key reasons we think that a national recovery in home prices will be limited this year, with significant regional variations and a portion of the market still distressed," Fitch said in its latest report.
As of July, only 16% of residential mortgage-backed security transactions in Fitch's Spanish Mortgage Market Index reported a decline in the level of outstanding defaults compared to a year ago and the total volume of outstanding defaults for the sector had increased slightly to 4.9% from 4.5%, as recovery income remains elusive, it said.
Recommended Reading :
* New hope or illegal expat villas in Andalusia
* Spanish house prices surge 4% - the biggest year on rise since 2007