Spain faces renewed controller strike action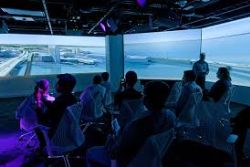 Spain's principal air traffic controller union USCA (Unión Sindical de Controladores Aéreos) is warning of imminent strike action.
The union's national assembly approved the call for walkouts between September 26 and October 3, from 06.00 until 18.00 CET.
USCA said this decision had been taken due to the refusal to revoke the disciplinary action by Spanish air navigation service provider ENAIRE against 61 employees as a consequence of the airspace closure in 2010.
It is insisting that the the judge in charge of the criminal case 'determined the absence of any kind of liability, as well as the lack of any kind of agreement regarding the reinstatement of the controller dismissed by ENAIRE', which the union claims is also refusing to engage in negotiations.
"USCA has been forced to call a new round of partial strikes following the union´s decision to suspend the industrial action in August so as not to harm the Spanish tourism industry this summer," the union said in a statement. "The union also requests the reinstatement of Marco Enriquez, the controller who was dismissed in Santiago de Compostela as a consequence of the same events."
There were three further legal actionsbeing taken against several Barcelona area control centre employees: the criminal trial, administrative sanctions and company disciplinary actions. "The first two have resulted in total absence of accountability against the controllers and have been dropped, however, inexplicably ENAIRE has continued to take disciplinary action against its controllers for the same events," it stated.
Recommended Reading :
* Spanish Air Traffic Controllers call furthr strikes for July
* Ryanair petition calls for ban on Spanish ATC Strikes