Madrid and Catalonia attract 88% of foreign investment in first half of 2015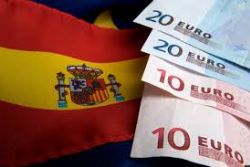 Foreign investment in Spain surged in the second quarter of the year, according to figures released by the Economy Ministry.
The April-through-June figure of €6.15 billion nearly triples the amount of foreign inflows registered in the first three months of the year.
Madrid attracted €4.23 billion while €1.3 billion went to Catalonia, making these two regions the greatest hubs for foreign investment.
Between January and June, investors pumped over €8.5 billion into the Spanish economy, with more than 88% of that going to Madrid and Catalonia.
Total foreign investment in the first half of this year represents a 73% increase from the same period in 2014, reflecting renewed confidence in the Spanish economy after a seven-year slump.
In the case of Catalonia, the positive numbers reflect a sharp turnaround from the situation last year, when second-quarter foreign investment fell 13% while the rest of the nation experienced 14% growth.
In the first six months of 2015, foreign investment in Catalonia has nearly quadrupled, growing from €515 million in the first half of 2014 to €1.96 billion in the first half of 2015.
Some of these investments are tied to Catalonia's automobile manufacturing industry.
"Productive investment in Catalonia is growing because nobody sees secession [as happening]," said Economy Minister Luis de Guindos in an interview with Catalan newspaper El Periódico.
"Investors feel that the secessionist scenario of independence is not feasible from a legal point of view," he added.
Meanwhile, the Madrid regional government issued a statement celebrating the fact that "Madrid managed to attract 68.8% of total foreign investment in Spain, three times more than the second region on the list, Catalonia."
Recommended Reading :
* "Spain is best example that Europe is doing things right" : Schauble
* Rajoy : "Spain's reforms have fully paid off"