UK official admits 'ad hoc' dialogue with Spain over Gibraltar "is difficult"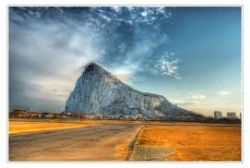 Simon Manley, Britain's Ambassador to Spain, admitted this week that officials had underestimated how difficult it would be to start an Ďad hoc' dialogue with Spain referred to Gibraltar. Mr. Manley was asked about progress towards ad hoc dialogue during a wide-ranging interview with the Spanish newspaper ABC.
"In common with Gibraltar, we have a commitment to the trilateral forum between Spain, the United Kingdom and Gibraltar, but we acknowledge the position of the current Spanish government and, for that reason, proposed to work under the format of Ďad hoc' conversations," he said.
"Achieving that has proved more difficult than we thought and it is not easy to find a solution in an electoral year in the United Kingdom, in Spain and in Gibraltar, but we are going to try."
Ambassador Manley was also asked how Gibraltar viewed the possibility of a British exit from the EU and what the implications this could have for the Rock.
"The Government of Gibraltar has the same position as us," he said. "It hopes that the United Kingdom can remain a member of a reformed European Union."
"And it is in everyone's interest that Gibraltar is in the EU, for the freedom movement of people, goods and services between Gibraltar and Spain", concluded Manley.
Read the timeline of the ongoing conflict over Gibraltar by clicking the link > HERE <