Podemos call for enquiry into Murcia's Corvera Airport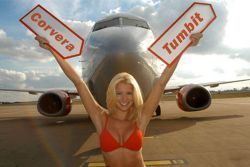 A commission of inquiry will examine the construction and management of Corvera Airport in order to analyze the operating costs of the currently dormant facility.
As reported in La Opinion de Murcia, Oscar Urralburu - the Parliamentary speaker for the Podemos Party - has proposed the creation of such a committee to consider the "paradigm of disaster", which has resulted in a "loss for all citizens and profits for only a few."
"All we see flying into Corvera are tens of thousands of euros a day" to meet the guarantee payments of 182 million euros from the Community. Urralburu asked for clarification on the direct and indirect costs of running Corvera airport, as well as those for it's construction.
Recommended Reading :
* Jet2 drops San Javier Murcia to Edinburgh route
* Murcia's San Javier Airport : Not the best of legacies for Corvera