Spain changes tax rules for Deferred Tax Assets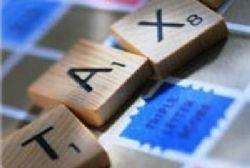 Spain's economy ministry said on Monday it would change how Deferred Tax Assets (DTAs) are taxed in a corporate tax reform jointly agreed upon by the European Commission, the Bank of Spain and the treasury and economy ministries.
European Union regulators have been scrutinising four EU countries' treatment of banks' DTAs, including Spain, to see if they constitute potentially illegal state aid.
"In the concrete case of the lenders, this rule strengthens their solvency by avoiding distortions due to the tax regime, which don't exist in other jurisdictions," the economy ministry said in a statement.
Recommended Reading :
* Most Spanish Lawyers saw profits up in 2014
* Spain to questions Gibraltar's exclusion from EU tax havens blacklist