Spain offers EUR 15 mln in hotel Wi-Fi grants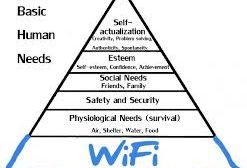 Spain's industry ministry has announced that it will be offering grants totalling EUR 15 million to help the country's hotels and campsites improve the Wi-Fi service they offer their customers.
The new initiative follows the success of last year's programme, when over 500 companies in the hotel sector signed up for grants.
The initiative is open to hotel establishments with less than 250 employees and an annual turnover below EUR 50 million and the ministry will cover the cost of the Wi-Fi deployment up to a maximum of EUR 25,000. Hotels and campsites can apply for grants via the internet and ICT development agency Red.es from 15 October until 16 November.
Recommended Reading :
* Vodafone Spain to increase fibre-Optic speed to 300 mbps
* Spain doubles fibre-Optic line from 2014 to 2015