Spanish government may claim damages from Volkswagen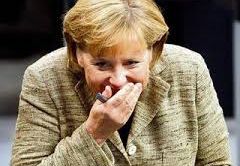 The Spanish Industry Ministry has asked state lawyers to analyze legal ways to claim damages from the Volkswagen Group over the emissions-test scandal.
The ministry is basing this claim on the subsidies that Spain granted for the purchase of VW vehicles. These aids are estimated at €1,000 per automobile, although the figure has not been fully tallied yet, said Industry Minister José Manuel Soria.
Soria underscored that consumers have been misled, and that the German group has already indicated that it does not oppose the claim for damages being prepared by the Spanish government.
During a visit to the Cepsa oil refinery in La Rábida (Huelva), Soria said he is in constant touch with Seat – the Spanish subsidiary of VW – and with company headquarters in Germany.
Soria also noted that Seat, whose plant in Martorell (Barcelona) produces many models for sale in Europe, has yet to confirm how many vehicles in Spain may contain the engine-management software that deliberately reduced emissions during regulatory tests, but not on the road.
The ministry has suspended VW's authorization to sell vehicles equipped with the suspect diesel engines between September 1 and August 31, 2016.
Meanwhile, VW has already halted the sale of 3,320 affected automobiles that remained in stock in Spain.
Recommended Reading :
* SEAT admits manufacturing 700,000 car with VW's rigged engines
* Volkswagen promises to assume emissions scandal costs in Spain