Spain gives citizenship to thousands with Sephardic roots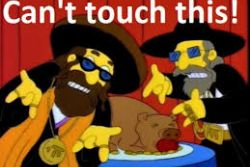 Spain on Friday granted citizenship to 4,302 descendants of Sephardic Jews who were expelled from the Iberian Peninsula more than five centuries ago.
The "letters of naturalization" were issued a day after Spain adopted a new law giving individuals with Sephardic ancestry the right to seek citizenship.
Spain's Federation of Jewish Communities (FCJE) praised the law, saying many of the expellees' descendents were keen to reaffirm their link to Spain. The FCJE said most of the applicants had so far come from Morocco, Turkey and Venezuela.
The law gives the Sephardic descendants three years to seek a Spanish passport, which brings with it the right to seek work and live within the 28-member European Union. It also allows applicants to maintain their original nationality.
Like other applicants for Spanish citizenship, Sephardic applicants would be tested in basic Spanish and have to pass a current events and culture test about Spain. They would also have to show a modern-day link with the country, such as buying a property or donating to a Spanish charity.
Spain expects some 90,000 people might apply for citizenship, although officials say there is no precise way to know how many people fit the criteria.
The FCJE and appropriate religious authorities have been authorized to issue certificates that identify individuals as "Sephardic." Accredited use of "ladino," a language spoken in Spain in the 15th century, also makes candidates eligible.
Sephardic Jews were told to leave Spain in 1492, or convert to Catholicism. Those who did not would face the Spanish Inquisition, which saw many Jews burned at the stake.
Portugal, which expelled its Jews in 1496, has adopted a similar citizenship path for Sephardic Jews. Portugal's Justice Ministry said 204 applications had been received since the law went into effect in March, which were still under evaluation.
Recommended Reading :
* Spain braced for 90,000 Sephardic Jew citizenship applications
* Spain to finalise citizenship law for Sephardic Jews