S&P raises Spain's credit rating to BBB+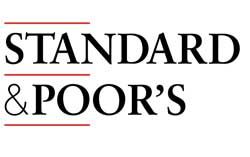 The rating agency Standard and Poor's (S&P) has upgraded on Friday Spain's credit rating by one notch to BBB+ with stable outlook.
According to S&P, the reforms carried out by the Spanish government have had a positive impact on the economy.
"Spain's economy has benefited from two rounds of labor market reforms since 2010, which have improved competitiveness of the export and services sector, and from easier financial conditions," S&P said.
"Some of Spain's growth drivers - including front-loaded tax cuts, lower oil prices, and a weaker exchange rate - are likely to fade. Others - including labor and other structural reforms, as well as easier financing conditions - will, in our view, contribute permanently to Spain's more dynamic recovery than peers," S&P added.
S&P made this announcement just a day after Spain's PM Mariano Rajoy announced general elections will be held on Dec. 20.
S&P has warned about the possibility of a fragmented parliament after the elections that could cause problems to the country's fiscal policy and structural reforms, which at the same time could undermine Spain's deficit target and the country's economic growth.
Recommended Reading :
* Spain sets December 20th for General Election
* Spain "is best example that Europe is doing the right thing" : Schaeuble