Spain passes law against double charges at bank ATMs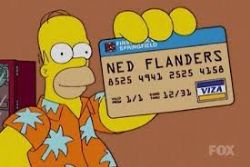 Bank customers in Spain will not be charged twice for using cash machines, after the Spanish government passed a new law which the banks have until next year to apply following a consumer backlash against ATM commissions.
The law, passed at the weekly cabinet meeting, means the bank which owns the cash machine can charge the customer's bank for a withdrawal. The customer's bank can then decide whether to pass that charge on to the customer but cannot add an extra charge on top.
The bank-customer association Facua said the new law, which must be applied by banks by Jan. 1, 2016, would not prevent lenders charging abusive fees as it didn't include a ceiling on ATM commissions.
Low interest rates and a deep economic slump forced lenders to seek other sources of income. Caixabank's introduction in March of a 2 euro ($2.24) flat fee per withdrawal for rivals' customers upended the long-standing system in Spain whereby people were charged by their own bank for taking money out elsewhere.
The move sparked a backlash, as some customers were left being charged twice.
BBVA and Santander also announced they would impose a 2 euro charge for ATM use out of their network.
The so-called "cash-machine wars" caused an uproar amongst consumer groups which said that the client was facing charges of up to 3 euros for a single withdrawal.
The Bank of Spain said in July that banking clients could not be charged twice.
Recommended Reading :
* Spain saw 133 Millionaire Bankers in 2013
* Bank of Spain asked to investigate double ATM charges