Spain bets on German-style apprentices to fix youth unemployment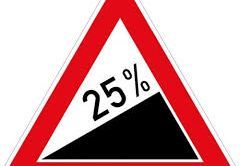 Kelvin Heredia dropped out of school aged 16 during the heady days of Spain's real estate boom to take up well-paid work as a window fitter.
Now, a decade later, Heredia is unemployed and without qualifications, a plight that highlights two intractable problems holding back Spain's economy - the highest youth unemployment rate in the European Union, a ranking it reclaimed from Greece in June, and the highest school drop-out rate.
"Ten years ago you could get a job without qualifications and without experience. It was enough just to want to work," said Heredia, 27, who as a teenager used to earn nearly as much as his parents but whose income has since shrunk by two-thirds.
Youth unemployment remains a big headache for Prime Minister Mariano Rajoy's centre-right government as it prepares for what promises to be a closely-fought national election on Dec. 20.
Spain's economy is expected to grow by 3.3% this year, one of the strongest rates in the euro zone, but almost one in two young Spaniards remains without a job - the same level as when Rajoy came to power in 2011 calling youth unemployment "a national disgrace".
Overall, unemployment in Spain stands at 22.4%.
Despite seven overhauls in the past four decades, Spain's education system still fails to adequately prepare students for the job market, academics and businesses say.
The mismatch between education and employment was masked during Spain's decade-long construction boom when young people dropped out of school to get well-paid work on building sites.
When boom turned to bust, these jobs dried up, leaving thousands of young unskilled people on state benefits. Since then, even those with university degrees have struggled to find work or end up taking jobs for which they are over-qualified.
In 2014, only 35% of recent Spanish graduates from social science and law programmes were working in jobs requiring university credentials, according to a report from the Organisation for Cooperation and Development in Europe (OECD).
Such shortcomings weigh on productivity, burden the social security system and have also prompted tens of thousands of young people to emigrate to northern Europe in search of work.
Spain must provide more high-quality vocational training for skilled manual work, academics and businesses say, rather than churn out university graduates for jobs that don't exist.
In 2012, the government introduced a vocational study programme split between classroom and work experience aimed at 16 to 24-year-olds in an attempt to emulate the high-quality apprenticeships of Germany and Switzerland, where unemployment rates are among the lowest in Europe.
'HANDS-ON PRACTICE'
The qualification is popular - the number of pupils enrolled in the course has more than tripled since its introduction three years ago to more than 16,000 and the number of companies taking part has increased tenfold.
But Spain has a long way to go to catch up with its European peers in offering high-quality apprenticeship schemes.
Only 1% of Spanish students as of 2012 were enrolled in such programmes, where on-the-job learning accounts for at least a third of training, compared to 42% in Germany and a European Union average of 14%, according to a report by business school IESE.
In Spain, big international companies such as Siemens and Nestle have launched ambitious programmes linked to the new apprenticeship scheme.
Siemens has built a training laboratory on site at its factory on the outskirts of Madrid, complete with mock airport suitcase conveyor belt to teach students systems maintenance, and has two full-time staff working as tutors.
The factory has worked closely with its German parent company to develop the programme, adding another year to the course to bring it into line with the German equivalent and tweaking the government model so the student follows up short blocks of study with time on the factory floor.
"You finish studying something and then straight away you're getting hands-on practice," said Eduardo Hernandez, 22, a graduate from the 2014 apprenticeship scheme. He and five others out of 11 graduates ended up getting a job with Siemens.
He assembles components for X-ray machines that are exported around the world and gets paid 1,500 euros a month, a good starting salary in Spain.
Yet small and medium-sized companies, struggling to emerge from a brutal recession which bankrupted record amounts of businesses, are less able to dedicate resources and staff to training students, teachers and businesses say.
SMALL COMPANIES KEY
Bringing on board small companies employing nine people or fewer - a sector which makes up nearly 90 percent of Spain's corporate landscape - is essential for the success of the scheme, the OECD report said.
"In Germany, apprenticeship schemes are mostly based in the work place, but Spain does not have the industrial capacity to absorb these students," said Cecilia Salazar, the education representative for leftist newcomer party Podemos, which is currently polling third behind Rajoy's party and the Socialists.
Some small Spanish companies have grouped together to share training, such as a group of car part makers in Cantabria in northern Spain which offers internships and training courses linked to the new scheme.
Academics stress the importance of adapting a system tailored to the needs of Germany's manufacturing-led economy to the very different demands of Spain's services-based economy, where tourism accounts for more than 10% of output.
"The training programmes must adapt to business needs, not the other way round," said Jose Ramon Pin, a professor at the business school IESE. "There's no point churning out lathe operators if there are no jobs for them."
Back in Madrid, Heredia has returned to adult education and is taking a course in information technology.
His earnings have gone from around 1,500 euros per month 10 years ago to around 500 euros now in unemployment benefits and hand-outs from his parents and in-laws.
"Education to me now is essential," he said.
Recommended Reading :
* Spain sees unemployment claims grow by 26,087 in September
* Spain services growth slows in June (but so does unemployment)