Spain's Movistar improves mobile portability numbers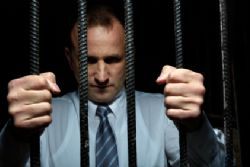 Spain's three leading operators, Movistar (Telefonica), Vodafone and Orange, shed 845, 16,809 and 17,845 mobile customers respectively in September, according to the monthly survey published by Economiza.
Movistar's figures are particularly striking, with the operator appearing to have consolidated the recent improvement of its mobile segment, its minimal monthly loss comparing to the 6,195 and 26,377 net losses registered in August and July. Orange, however, shed 4,000 more mobile customers than in August when it posted a figure of 12,700 net losses.
Jazztel, its recently acquired operator, gained 17,444 ported customers in September, reaching close to 250,000 net additions over the past 12 months.
Spain's fourth-largest operator Yoigo lost some 13,049 customers in September, having recently lowered the monthly data allowance of its Sinfin (Unlimited) tariff from 20GB to 8GB.
Other MVNOs with a positive balance in portability were MasMovil, Simyo, Lowi and Euskaltel, which attracted 8,383, 8,101, 7,755 and 1,379 customers respectively.
Recommended Reading :
* Spain approves new general telecommunications act
* Spain next day tel no. porting law criticised