El Corte Ingles requests streamlined visas for Chinese tourists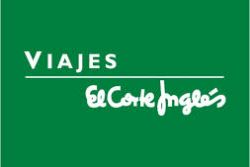 El Corte Ingles chairman and CEO Dimas Gimeno on Monday called for streamlining visa applications for Chinese tourists, who spend more than any other visitors, and urged better flight connections between Spain and Asian countries, saying air links today are virtually "zero."
Gimeno said Spain's position in the "splendid" area of shopping tourism "can clearly be improved" and pushed for government and business to work together to promote this segment, which is complementary to "sun and beach."
The executive said that France registered 23 percent of spending on shopping by travelers from outside the European Union, Britain got 18%, Italy tallied 16% and Germany got 15%, while Spain, third in the world for visits, received only 3%.
"There is an obvious imbalance between the number of tourists coming to our country and shopping spending. In the case of Chinese travelers, we only receive 0.20% of what they spend outside their country," Gimeno said.
The El Corte Ingles chief said tourism generated the same volume of business as the oil, food and automotive industries, and, according to the World Tourism Organization, there will be 1.8 billion travelers in 2030, or 800 million more than today.
These statistics are sufficient for any country to give tourism a higher economic priority, Gimeno said, adding that the struggle to attract new tourists, who come from different countries to traditional ones, had already begun.
"The winner is whoever offers the most attractive options, but also those who promote themselves better, have better connections and more streamlined visa applications," Gimeno said, noting that China was the biggest market in the world.
Attracting Chinese tourists and making it easy for them is undoubtedly "one of the keys to growth," Gimeno said.
The USA realized this and signed an agreement for multiple-entry visas valid for 10 years, the executive said.
With this initiative, the United States expects revenue from Chinese tourists will increase from the current $21 billion to $85 billion in 2021.
It is "disturbing" that flight connections between the major Spanish airports and Asian countries are almost nonexistent, representing only 0.13% of all connections, Gimeno said, calling for flights to cities such as Shanghai, Beijing, Jakarta, Moscow, Sao Paulo, Riyadh and Tokyo.
The executive also urged greater coordination between local and regional governments, and the development of a plan to better understand the phenomenon and adapt operating hours to the needs of new tourists.
El Corte Ingles has worked for years to stimulate new tourist demand by organizing trips to promote Spain as a destination for leisure and culture, and adapting offers to Chinese travelers, Gimeno said.
Recommended Reading :
* Spain's Hotels becoming more Chinese friendly
* Tourists to Spain spend most money on fashion