Spain's housing sales rise by 24.2% in August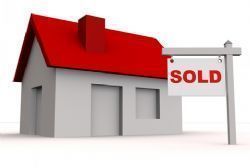 Spanish housing sales rose by 24.2% in August when compared with the same month in 2014, according to data published on Tuesday by Spain's Statistical Office (INE).
The INE reported that a total of 29,369 operations were registered in August, which meant a 10.2% fall on a month-on-month basis, however, housing sales have been rising for 12 consecutive months on a year-on-year basis.
Sales of second-hand houses rose by 50.5% in August year-on-year to 23,428 operations, while those of new houses fell by 26.5% to 5,941 purchases.
Sales of non-subsidized houses rose by 24.5% to 26,570 purchases when compared with a year earlier, representing 90.5% of the total number of sales.
Sales of subsidized houses rose by 21.2% to 2,799 purchases, the INE said.
Recommended Reading :
* Property price growth in Spain "Slow and Uneven" : Fitch's
* Spanish house prices surge 4% - the biggest year on year rise since 2007