Orange Spain launches 4G for prepay card users on 18 October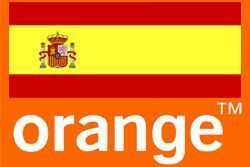 Orange Spain has announced that all new and existing subscribers to its prepay card service will be able to browse at 4G speeds starting 18 October.
Orange will become the third Spanish operator to allow prepay users with LTE-enabled phones to access its 4G network following Vodafone and Yoigo, which introduced the service in March and November last year. The service will be available to all Ardilla and Ballena prepay card users as well as subscribers to the new SIM Mundo Romania and SIM Mundo Morocco offerings.
The Ballena prepay card costs EUR 8.95 and comes with unlimited calls at EUR 0.18 for the set up alone, SMS at EUR 0.12 and 1 GB of mobile data at 4G speeds. At the end of June Orange announced that its 4G network covered 80% of the Spanish population in a total of 904 localities.
Recommended Reading :
* Orange Spain to raise tariffs from October
* Orange Spain launches holiday pre-paid SIM