Barcelona and Madrid's new mayors are best-rated politicians in their cities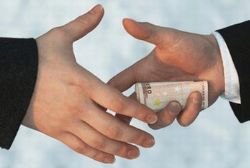 The mayors of Madrid, Barcelona and Valencia, where leftist parties and coalitions took over the city governments after the May 24 municipal elections, are the most popular politicians in their respective cities.
That's according to a new post-election survey conducted by the CIS state-run polling organization, and released on Wednesday.
The results of the study – which was carried out between May 27 and June 23, immediately after the elections – show that Barcelona Mayor Ada Colau, of the leftist Barcelona en Común platform, has the highest approval rating among all the mayors of Spain's biggest cities with a grade of 6.05 out of 10.
Madrid Mayor Manuela Carmena, of the leftist Ahora Madrid coalition, is the best-rated politician in the Spanish capital, with a score of 5.99 points out of 10, above former Socialist Party mayoral hopeful Antonio Miguel Carmona (4.91). Popular Party (PP) candidate and former regional premier Esperanza Aguirre scored just 2.96.
Like Carmena, Valencia Mayor Joan Ribó, of the left-wing Compromís coalition, is the only politician to obtain a passing grade of over five points in his city, with a score of 5.06 out of 10. His predecessor Rita Barberá, of the center-right PP, scored 2.87.
The mayors completed their first 100 days in office three weeks ago. The new municipal governments that took power in cities such as Madrid, Valencia and A Coruña on June 13 have changed Spain's political map, pushing Popular Party administrations out in favor of the Socialists and new platforms – such as Ahora Madrid – that are backed by anti-austerity party Podemos.
Recommended Reading :
* Spain ranks as 7th 'rich' country with least confidence in Politicians
* Spain demands more political transparency