Spain not hit by VW investment revision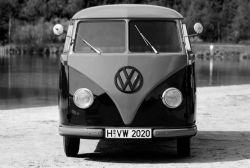 The government in Madrid has said Spain will not be affected by German carmaker VW's upcoming investment revision in the wake of its emission tests scandal. It said promised resources would be allocated as planned.
VW's current endeavors to come to grips with its scandal over rigged diesel-engine emission tests would have no impact on the carmaker's earlier promise to make substantial investments in Spain, the country's Industry Minister Jose Manuel Soria said in Madrid on Friday.
The announcement came a day after a meeting with VW's new CEO, Matthias Müller in Wolfsburg, Germany.
"Müller reassured me that VW's planned investment program for Spain would be left intact," Soria said.
According to Madrid, Volkswagen had pledged to invest a total of 4.2 billion euros ($4.7 billion) in it Seat facilities in Martorell near Barcelona and Landaben near Pamplona. A cutback of investments there would have dealt a severe blow to Spain's conservative government of Prime Minister Mariano Rajoy some two and a half months ahead of parliamentary elections on December 20.
The German auto maker has been under increasing pressure to come up with a solution as to how to fix cars with defeat devices that thwarted laboratory pollution tests. The California Air Resource Board (CARB) said Friday it had given VW until November 20 to come with a detailed plan on how to refit affected vehicles.
German media reports said the Californian authorities were also carrying out tests on diesel cars made by other manufacturers.
Recommended Reading :
* Spanish Gov't my claim damages from VW
* Seat admits manufacturing 700,000 cars with VW's rigged engines