Would-be Spaniards : How much do you know about Spain ?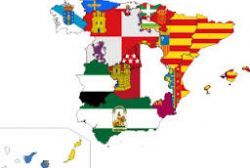 Every year around 120,000 people apply to become Spanish nationals and every year around 90,000 are accepted while around 30,000 people have their requests turned down.
One of the main reasons for having an application turned down is because it is considered that the applicant is not "integrated into society." This can mean that they cannot speak the language, but it can also mean that their knowledge of the country they live in and whose nationality they wish to take on is limited.
Now the Spanish government is aiming to discover how much would-be citizens know about Spain through a controversial "citizenship test" in which the applicant has to correctly answer a series of questions covering all aspects of Spanish life.
The first of these tests is the "Test of constitutional and socio-cultural knowledge about Spain" which be held on Oct. 29 and includes one language exam and another on culture, politics and society.
In order to help those aiming to be granted Spanish citizenship, the Cervantes Institute, a public institution that promotes the Spanish language and culture, has produced a manual, which will available on Thursday. The manuel not only includes a general description of the test, but also 300 questions which are being used in the 2015 citizenship exam.
These questions cover a wide range of topics, ranging from knowledge of the Spanish Constitution to Spanish geography, history and literature, to other, slightly surprising, questions such as:
* The period for maternity leave in Spain is ? :10 weeks, 16 weeks or 20 weeks ?
* Is the climate of the Canary Islands : Mediterranean, Oceanic or Sub-Tropical ?
* What is Penelope Cruz's profession ? : Singer, Guitarist or Actress ?
* What does the calling a general election corresponds to ? : The Minister of Justice, The Prime Minister, or the King ?
* Which of these families is most numerous in Spain ? : Couple with one child, Couple with two children, or a Couple with three children ?
(For the curious, the answers are: 16 weeks, sub-tropical, actress, the King, and a family with three children)
Opponents of the exam point to the fact that most Spaniards would probably struggle to get all of the answers right and as such foreigners, no matter how integrated they are, cannot be expected to pass.
Recommended Reading :
* Spain gives Citizenship to thousands of Jews with Sephardic roots
* UK and Spain grant most EU Citizenships