Expat Retirement Destinations: How Income Affects Retirement Choices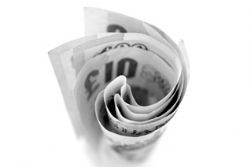 After decades of hard work it is little wonder that many people dream of retiring to sunnier climes.
What could possibly be a more suitable reward for all those years of early mornings, skull-numbing meetings and child-rearing than living out your days in the warmth and sunshine of the Mediterranean or somewhere even more exotic?
And yet, as pleasant an idea as this might be, the reality can be rather different. Whether it's the healthcare facilities on offer in your adopted country, quite how far your pension will go or how easy it will be to visit family and friends "back home", there are many potential hurdles to consider.
Certainly independent finances are important – especially if you don't fluently speak the language of your adopted home. So you might imagine that the wealthier you are, the more likely it is that you plan to retire abroad.
New research from Old Mutual Wealth, the largest wealth management company in the UK, aims to understand more about who is planning to move abroad; not just in terms of numbers, but also destinations and length of stay.
While the sample size of those surveyed is worryingly small (just 1,649 British adults) the study reveals some fascinating information on the topic of expat retirement.
Perhaps most interesting of all is that those with an income below £25,000 per annum are actually far more likely to move abroad for good in the future. Fully twelve percent of those individuals within this income bracket plan to move abroad permanently for their retirement.
This is in stark contrast to those individuals earning £60,000 per year or more, of whom the survey found only eight percent of respondents plan to retire overseas for good.
That said, 40% of those in the higher income bracket plan to spend "most of their time" outside the UK, though they still intend to return home after an extensive period living abroad.
But it seems that it's not just how long you plan to be abroad that can be affected by your income level; even the top destinations vary based on salary if the survey results are to be believed.
Lower-income earners are most likely to give preference to Spain (18%), followed by Australia in second place and France in third. In contrast to this those individuals in the higher income bracket tend to show a preference for France as their destination of choice (19%). Coming in second is Spain, followed by the United States.
What is perhaps most interesting of all is that when asked about their reasons for considering the move overseas very few individuals from either income bracket stated financial considerations as a major factor.
Instead the over-riding factors for retiring to the sun were better weather (30%), an improved quality of life (25%) and being near family and friends (17%).
Recommended Reading :
* Spain sees new Bank launched for Expats
* 5 Million Expats in Spain - Brits 2nd largest group