Ryanair launch Newcastle- Spain flights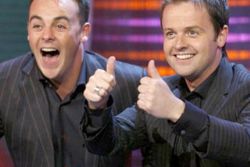 Budget airline Ryanair today announced three new routes to Spain and Ireland as it launched its summer 2016 schedule from Newcastle Airport.
It will fly five times a week to Alicante, four times to Malaga, and nine times to Dublin.
The extra flights are part of Ryanair's 'Always Getting Better' programme, which includes new bases, a new personalised website, new app, new cabin interiors, new crew uniforms and improved inflight menus.
Kate Sherry, Ryanair's deputy director of route development in Newcastle, said: "We're pleased to launch our Summer 2016 Newcastle schedule, with two new routes to Alicante and Malaga, as well as a route to Dublin, which will deliver over 270,000 customers p.a. (an extra 110,000) and support 200 on-site jobs at Newcastle Airport.
"Our customers can look forward to further improvements in the coming months, including our ground-breaking personalised website, with exciting new digital features such as 'hold the fare' and real customer detination reviews, and improved menus, new cabin crew uniforms and new cabin interiors on board, with more to come in year three, as we continue to offer so much more than just lowest fares."
To celebrate the launch of our Newcastle summer 2016 schedule, we are releasing 100,000 seats for sale across our European network at fares starting from just £17.99, which are available for booking until midnight on Sunday.
"Since these amazing low prices will be snapped up quickly, customers should log onto www.ryanair.com and avoid missing out."
Recommended Reading :
* New flights from Leeds-Bradford to Spain
* New flights Newcastle - Spain anounced