Spain clarifies dictionary definition of 'Gypsy'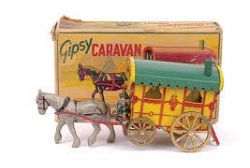 Spain's Royal Language Academy has yielded to protests from Roma groups and modified a reference in its dictionary definition of gypsies as "swindlers" to specify that the term is offensive or discriminatory.
The Gypsy People's State Council said Friday it welcomed the move but will continue to push for the removal of the swindler reference altogether.
The council launched a campaign against the reference last year as part of efforts to raise awareness of discrimination against gypsies, also known as Roma.
The reference appeared in the dictionary's 23rd edition following complaints that the previous edition included a reference to "gypsy" ("gitano") as one "who deceives or maneuvers to cheat."
For the moment, the modification is only in the dictionary's online edition. It is not known when a new printed edition will come out.
Council spokeswoman Sara Gimenez described the new version as "the lesser of two evils" but was puzzled as to why the academy did not take the opportunity to completely remove the reference. The academy said it had no immediate plans to do so.
It initially argued that dictionary definitions reflect actual use and are not intended to be derogatory.
Spain has about 750,000 people of Roma heritage in a total population of some 47 million.
Although a minority, the ethnic group has always formed an important part of Spanish society and culture, most notably due its strong links to Spain's emblematic flamenco music. One of the country's most internationally renowned flamenco dancers, Joaquin Cortes, is a gypsy.
And while there have been giant steps made toward greater integration in society, Roma are still often marginalized and discriminated against in housing, education and jobs.
Recommended Reading :
* New law in Spain prevents marriage of under 16s
* TV Portrayal of Gypsies divides public in Spain