Supreme Court rejects claim to alter digital newspaper archives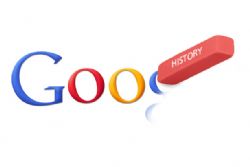 For the first time, the Spanish Supreme Court has ruled on the right to be forgotten in the digital media.
In a decision that was made known on Monday, judges rejected a petition by two individuals to have EL PAÍS eliminate information from its online archive that they viewed as detrimental to them.
Judges said newspapers were not under the obligation to alter their archives in order to delete all references to the names of these individuals.
However, they did have an obligation to ensure that this information cannot be easily accessed through online search engines, the ruling said.
In 1985, when the World Wide Web did not yet exist, EL PAÍS published a story about two people who were arrested on drug trafficking charges. Details about their arrest, their imprisonment and their personal circumstances were provided.
Over 20 years later, in 2009, when these individuals had already served their time and had their criminal records erased, they typed their names into the Google and Yahoo! search engines and found that some of the top links led to those old newspaper stories.
They turned to the courts to demand that EL PAÍS strike their names from its archived material and adopt the necessary measures to ensure that the story no longer showed up in online search results.
Both a local Barcelona court and the Provincial Court ruled in favor of the plaintiffs, but the Supreme Court has now partially upheld the appeal lodged by EL PAÍS, rejecting the need to alter its archive.
Such a move would represent "a disproportionate sacrifice of the right to freedom of information," reads the ruling. "The so-called right to be forgotten cannot entail a retrospective censorship of information that was originally published correctly."
"Digital archives are protected by freedom of information as they satisfy a public interest. That is why old news cannot be canceled or altered," adds the decision.
The Supreme Court does feel that the right to privacy trumps this freedom of information when the news stories are "obsolete and seriously harmful" to people who have no public or historical relevance. As such, El PAÍS has been instructed to take the necessary steps to ensure the stories can no longer be found through search engines such as Google, Yahoo! and Bing.
However, the newspaper will not have to alter its own internal search engine for the same purposes.
Recommended Reading :
* US Obsessed with controlling internet, Spain's Garzon says
* Google and Spain wrestle over EU privacy law