Spain's Parques Reunidos attracts four private equity bids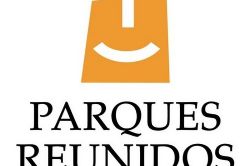 Four investment firms have submitted indicative bids for Spanish theme park operator Parques Reunidos, in a deal which could realise an EU2 billion euro exit for private equity owner Arle Capital, two sources familiar with the matter said on Wednesday.
London-based Advent and Apax have both bid for the Madrid-based company, as have U.S. funds Carlyle and KSL Capital Partners, which specialises in the hospitality industry.
The bidders were asked to submit tentative bids by Friday 16 Oct., the sources said, adding that Arle is keen to wrap up a deal before the Spanish general elections in December.
Arle, Carlyle and Advent declined to comment. Apax and KSL were not immediately available to comment.
Recommended Reading :
* Sale of Spain's Parques Reunidos falters
* Owners of Spain's Parques Reunidos consider sale