The Top Ten Destinations for British Expats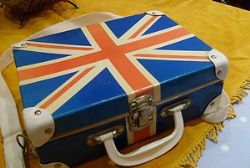 If all the immigrants arriving in Britain every day are to be believed then Brits have things pretty good.
They live in a politically stable country which, despite its diminutive size, still holds sway on a global scale.
London is one of the world's great financial and cultural hubs, the quality of life is considered very high and they benefit from free healthcare in the form of the NHS and a high quality education system.
Really, what's not to like ?
Well a few things as it turns out.
For one, the world-famous British climate could be improved upon by moving to many other countries.
Then there's the high property prices meaning that many 20-somethings simply can't afford to get on the property ladder. Indeed the Royal Mail found that over half of non-homeowners believe they will never be able to afford a home in the UK.
Lastly Britain can not only be a cramped island of small houses and even tinier gardens but the frenetic pace of city life can lead many Brits to wanting a slower and more enjoyable pace of life.
Fortunately, as a relatively wealthy nation, many Brits find that moving abroad is the solution. They take their pensions or their savings and frequently find they can achieve a higher quality of life abroad.
But where do Brits really move to? Thanks to research from international courier company PackSend we're now able to reveal the top ten expat destinations among Brits…
10: Channel Islands
9: Germany
8: France
7: Ireland
6: South Africa
5: New Zealand
4: Spain
3: Canada
2: USA
1: Australia
Eagle-eyed readers will no doubt have been wondering where this Antipodean gem would fall in the rankings. As it turns over almost 1.3 million Brits currently live in Australia, enjoying not just year-round sunshine but also a higher quality of life that many find not just appealing but also beneficial for their health.
Recommended Reading :
* 5 Million Expats in Spain, Brits 2nd largest group
* Expat retirement destinations : How income affects retirement choices