50% Fewer Expat Brits Consider Their Move Permanent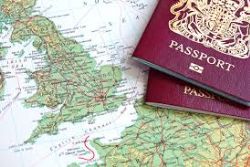 In 2008 Natwest International Personal Banking carried out a survey to assess the global expatriate scene.
Their focus was on Brits who had moved abroad – whether that was for work or retirement.
At the time roughly two thirds of British expats surveyed considered their move "permanent".
Many had moved to Europe, the sunnier parts of the United States or to Australia and stated that they had no plans to return to the UK – some even renouncing their citizenship.
What a difference a few years makes. The same survey carried out in 2015 reveals a shockingly different outlook on expat life. This year only a third of those surveyed considered their move permanent. Instead, fully a third of Brits currently living abroad consider their move temporary, on account of their careers.
It seems that an increasingly mobile British population is willing moving abroad for new experiences, career opportunities and impressive expat salary packages, with the intention of "making their money" and moving back to the UK in the future.
Temporary contracts seem to be at least partly to blame for this sea-change. At present half of British expats are on a short-term contract, and intend to return to the UK afterward. This is in stark contrast to the 2008 survey where only a sixth of those surveyed were on temporary contracts.
Another contributing factor is likely to be the strengthening British economy. The 2008 survey represented the peak of economic uncertainty in the UK, with many highly qualified individuals – especially those in finance – being made redundant.
Even those who were lucky enough to keep their jobs often found salaries curtailed and promotions blocked for economic reasons. Other countries which were hit less hard may have represented brighter opportunities for Britain's skilled workforce.
Today, however, it is "business as usual" in much of the UK – and especially in London. This is one reason why London itself is becoming a popular expat destination, drawing in talent from other nations that are falling from favour.
There are other changes observable in the survey results too.
For one, it seems that expats are getting younger on the whole. 25% of the expats surveyed fell into the 25-35 age bracket; a group which only represented just 17% back in 2008. Older respondents are more likely to return home and re-establish themselves in their home country.
Of just as much importance is that it is no longer the case that the majority of expats are men – often moving abroad with their wife and children in tow. Instead women are just as likely as men to be accepting overseas job postings in their own right. This is in stark contrast to the 2008 results, where only 30% of working expats were women.
Quite what the future holds remains unclear. What we can say with a degree of certainty is that the British expat population is changing rapidly. They're younger, more female and less permanent.
In addition to this the destinations that British expats are choosing to relocate to are changing. These days moving abroad seems to be more about major financial centres like Hong Kong and Taiwan, and less about sipping cocktails on the beach.
But then it's these changes that make being an expatriate such an absorbing and tempting lifestyle after all.
Recommended Reading :
* 15 Million plus Expats contribute to Spain's Social Security
* Expat retirees miss out on EU850 Mln owed to hm