Civil Guard investigating blackmail threats against Ashley Madison clients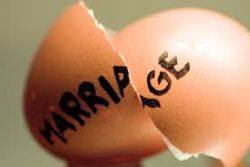 The Civil Guard is investigating dozens of complaints filed across Spain since the summer by members of the Ashley Madison website, which helps people have extramarital affairs.
The complainants say they are being blackmailed by online extortionists who want money in return for not telling their spouses, relatives, friends and work colleagues about their romantic exploits, news agency Europa Press reported.,/p>
Ashley Madison, whose slogan is "Life is short, have an affair," is a Canada-based company with a presence in 26 countries, including Spain.
Although confidentiality is a key element of the site's success, in July a group of hackers calling themselves The Impact Team stole personal and financial information about its more than 37 million clients and left it in the hard-to-access "Dark Web," part of the so-called "Deep Web," which cannot be reached via search engines.
The disclosure has led to extortion and blackmail threats, and the Canadian police said in August that it was investigating two suicides apparently linked to the scandal, several media outlets reported.
In recent weeks, dozens of Spaniards have been receiving emails reminding them about their affairs and asking them for amounts ranging from between €500 and €2,000 to keep quiet.
To prove they are in possession of genuine information about their targets, the blackmailers show financial transactions made by the victims as clients of Ashley Madison that required a membership fee.
The extortionists hack into their victims' social media accounts before making their threats in order to find out who their friends and acquaintances are.
The Civil Guard's computer crime experts have determined that the messages are coming from outside Spain, and are working with police in different countries to try to put an end to the practice.
Recommended Reading :
* Expat argues immunity from Spain's divorce courts
* Spain sees divorce applications up 12.5% in Q3 of 2014