Spain Banks Fall on Report EU Wants Loan Interest Returned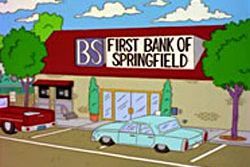 Spanish banking shares dropped Tuesday on a report that European legal opinion supports returning excess mortgage payments to borrowers if they had clauses setting minimum interest rates in their contracts.
Banco Popular was down 3.9% at the 5:30 p.m. close of trading in Madrid, while Banco Sabadell declined 3.1% and CaixaBank dropped 2.9%.
They were among the worst performers in the benchmark Stoxx Europe 600 Banks (Price) Index, which fell 0.9%.
The European Commission wants banks to return the interest revenue earned as a result of the application of so-called "floors" written into mortgage contracts if they're declared null and void, a commission report seen by Bloomberg said. A "floor" clause sets a minimum cost for a mortgage loan no matter how much interest rates fall.
An opinion backing the return in full of mortgage payments deemed excessive because of the contract clauses would deal a fresh blow to Spanish banks as they fight to preserve revenue after the ECB's steps to stimulate the economy caused interest rates to plunge.
"This could pose a risk for banks as the threat is still there," Nuria Alvarez, a bank analyst at Renta 4 Banco in Madrid, said by phone. "It would be especially negative if the court accepts that banks have to return the income from floors retroactively."
The document comes from the Commission's legal service, which represents it in the European Courts, European Commission spokeswoman Vanessa Mock said in an e-mailed statement. "It is standard for the Commission to give its observations to the Court in preliminary rulings as regards the interpretation of Union law," she said. "These observations are of course not binding on the Court, which is entirely free to reach its own conclusions."
Banco Sabadell, Banco Popular and CaixaBank could have an impact of between 3 - 4% in their tangible book value per share, while Liberbank would suffer a 9% impact, Societe Generale SA analysts including Carlos Garcia said in a note to clients Tuesday.
"Regardless of the fairness of the current situation, it is clear that banks now face a worst case scenario," the note said.
In a ruling on loans made by three banks including BBVA, the Spanish Supreme Court said that borrowers could only be compensated for the extra payments they made because of the "floors" contract from the date of a ruling in May 2013. The commission now suggests the clause should be considered invalid from the moment when the mortgage contracts were signed. The commission opinion is non-binding and is part of a case being judged at the ECJ, El Pais said.
Most of Spain's 542 billion euros of home loans are floating-rate and pegged to the 12-month euro interbank offered rate, or Euribor. The rate dropped to a record low 0.15% in September from a peak of 5.39% in 2008.
CaixaBank said Sept. 23 it is removing "floors" to its mortgage contracts with an annualized cost of 220 million euros. Sabadell said it intended to keep it's mortgage floors.
Recommended Reading :
* Spain underscores solvency of BBVA and Santander amid emerging market woers
* Spain's Santander 'sought to delay news of fine'