Over 4 mln Spaniards use connected TV - Study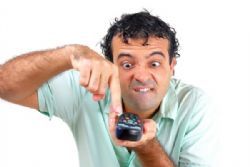 Around 4.3 million Spaniards are habitual connected TV viewers, according to the latest study conducted by trade body IAB Spain together with Smartclip and Elogia.
The report found that 64% of connected users now access connected TV services via Smart TVs, followed by gaming consoles (29%), PCs (28%), hybrid DTT (10%), Blue-Ray devices (8%) and STBs such as Apple TV (5%).
The most commonly viewed content on connected TVs is movies (56%), followed by series (54%), YouTube (37%), sports (36%) and TV on demand (36%).
Connected TV users are also using their smart TVs to listen to music and radio (61%), check emails (38%), browse search engines (37%), play video games (36%), read newspapers (32%), use social networks (29%), as well as for shopping (20%) and banking transactions (18%).
The report also indicated that the proportion of users who no longer watch conventional TV increased to 30% from 24% a year ago.
Recommended Reading :
* Vodafone Spain rolls out 7 day catch-up TV service
* Samsung launches IPTV service in Spain