Spain's stores predict big sales for Christmas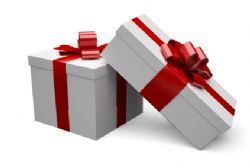 Spain's stores predict big sales for Christmas thanks to more optimistic perspectives about consumption, the economic newspaper Expansion reported on Friday.
After suffering drops in sales due to the economic recession in Spain, this year sales have recovered more than expected and stores predict increases in sales for the Christmas period that could amount to a total of EU3.5 Bln, 20% more than a year earlier.
Christmas sales represent between 20 - 50% of these companies annual turnover and it is expected this year sales will increase between 5 -7% when compared with a year earlier.
Companies such as Carrefour, Alcampo, Fnac, Cortefiel, Toys R'Us, Mango or Desigual are planning to take on more than 12,000 workers to face demand during Christmas. On the other hand, El Corte Ingles has announced that a credit line of EU1 Bln would be available to finance the purchases.
"Consumption is increasing more than we could have expected a year ago," Javier Campo, president of Aecoc (which gathers a large number of manufacturers and distributors) told the newspaper.
The rise in sales will be especially important in online stores that predicted a 20% increase, which would mean a turnover of EU3.5 Bln according to Adigital, the employers' organization of the sector.
Amazon, for example, will hire around 600 people more. In San Fernando de Henares in Madrid there will be working more than 1,400 people in Amazon, 75% more when compared with a year earlier.
Christmas campaign in the sector starts with the Black Friday, an American tradition that Spanish stores are increasingly embracing.
Recommended Reading :
* Pace of growth in Spain slows as election nears
* Rajoy officially dissolves parliament for Dec 20th election